About JJvino
Like most companies, JJVino started with an introduction to the right people that wanted to help us with a start-up. In our case, this was a generational family-owned vineyard in the DAO region of Portugal. With their support we started with the licensing and permit process and began importing wine to the USA.
Today, we are importing wines primarily from Portugal, Italy and other European counties. We are able to send our wines Direct To Consumer ("DTC") in those permitting USA States.
We import wines not readily available in your local grocery or wine stores and mostly from exclusive estate vineyards. That's how we end up with Estate 100% Touriga Nacional wines from Portugal and a great Vermentino from Italy. How about a bubbly Prosecco or even a Ready to Drink Spritz from Italy or an upscale of a Garrafeira from Portugal?
Please scroll through our selection of great wines and know when you order that it will be on your porch within days.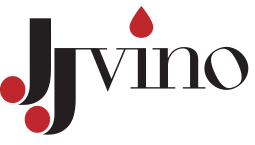 FREE SHIPPING on orders over $50.00